PARKING LOT LINE STRIPING
Make sure that your asphalt or concrete surface is freshly painted with neat, clean and straight lines. Keathley Line Striping specializes in parking lot striping & painting because we love to bring structure and organization to any surface to maximize space for the best customer experience possible.
Text us today for your free estimate! (830) 499-3120
The Best Line Striping
Are your parking lot lines becoming more and more faded? Are you unhappy with the poor layout and design of your parking lot? Let Keathley Line Striping give your surface a new, fresh look, design and layout to maximize your surface area, so your business can accommodate all of your customers!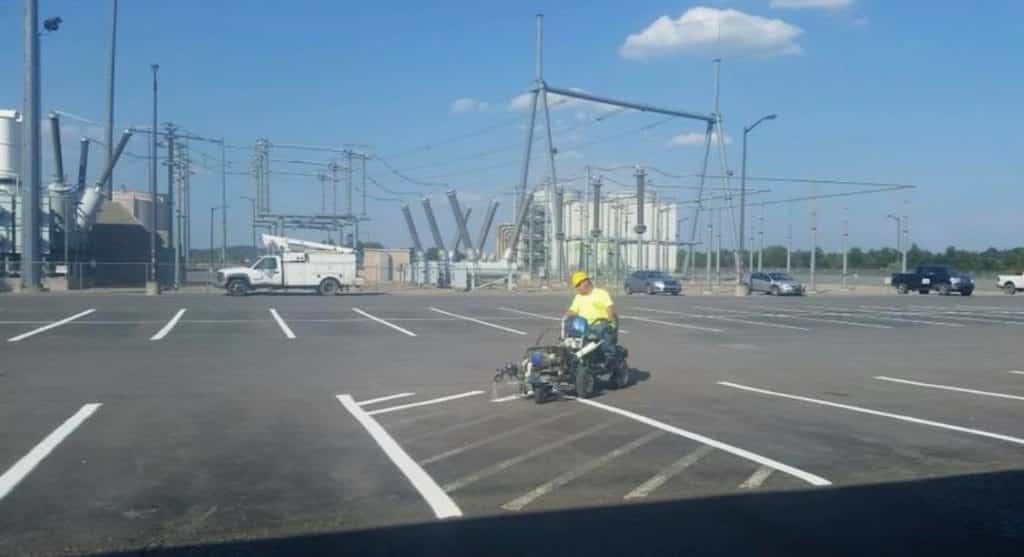 Every business wants to maximize their customer experience and make sure it's perfect, down to every last little detail. A parking lot is usually the last place businesses think of, but think about it: that's where your customer or visitor first takes notice and forms an opinion of you. They see the parking lot, the signage of the building and the location of where you are. Ensuring that your parking lot is easy to navigate and clearly marked is an important feature that most folks overlook.
Let Keathley Line Striping help maximize traffic flow, capacity and ease of maneuvering around your parking lot. Our customers that we work with are always thrilled with the service they receive from us because of our high attention to detail: we won't miss a thing when it comes to your parking lot. If we do miss something or make a mistake, you can rest assured that we'll do everything in our power to make sure it's taken care of for you.
Keathley Line Striping uses nothing but the best machinery and products because striping your asphalt or concrete surface should not take days or weeks… it should only take a matter of hours! We also use high performance paint to ensure longevity, and it dries quicker, too! That way, you're able to get back to business as usual, so you're not having to close down shop because you're waiting on wet paint to dry!
We make the burden easy by essentially having no dry time… it pretty much dries instantly! That means you can have us come out before you open or after you close to get the job done, and it's not eating into your potential profits because you won't have to close your lot while customers are actively coming to your place of business!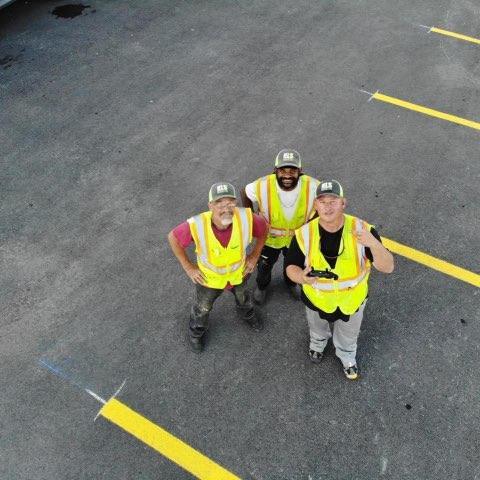 Best Parking Lot Line Painting Company
Keathley Line Striping is here to work alongside you! If you like the layout you have now, but you just want it to look refreshed, we can definitely help. If you hate your current design and layout of your parking spaces, we can take the time to design a new, better flowing lot. There's nothing more stressful, hectic and aggravating than bad parking, so let us eliminate that stress by giving your parking lot a fresh, clean look while making sure that you're getting the most out of your space!
It's also important to ensure your parking lot has adequate handicap parking spaces and loading/unloading zones, so you're ADA Compliant. We'll be able to make sure you're all good to go with the ADA as well!!
***If You Don't See Your City Listed, We Can Still Help! Give Us A Call At (830) 499-3120***